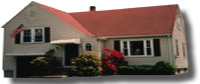 Protect yourself with homeowners Insurance.
Do you know what determines home insurance rates ?
It's affected by your lifestyle and your belongings, but is mostly determined by the resale value of your house or condominium.
Selecting the best home coverage will depend on its cost to you, the structure itself, any enhancements, the estimated resale value, trends within your neighborhood and the choice of the deductible amount.
Also affecting your rate, and for some insurers, even your eligibility, may be the number of prior claims you have filed.
We can help you choose the best coverage and deductible amount – then it is our job to shop for the lowest cost policies that meets your needs.
Get A Quote Online and start saving or Call Us 1-323-249-8888 for an instant quote.
Be a part of our satisfied clientele, who enjoy BIG SAVINGS and great service.
Request a free
  QUOTE
Just submit your contact details and we'll be in touch shortly. You can also email us if you prefer that type of communication